About Designer – Johnathan Kayne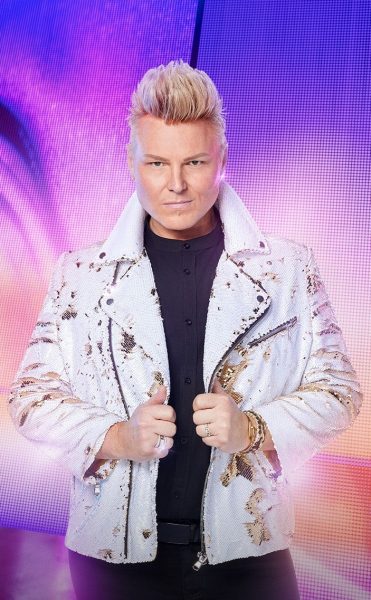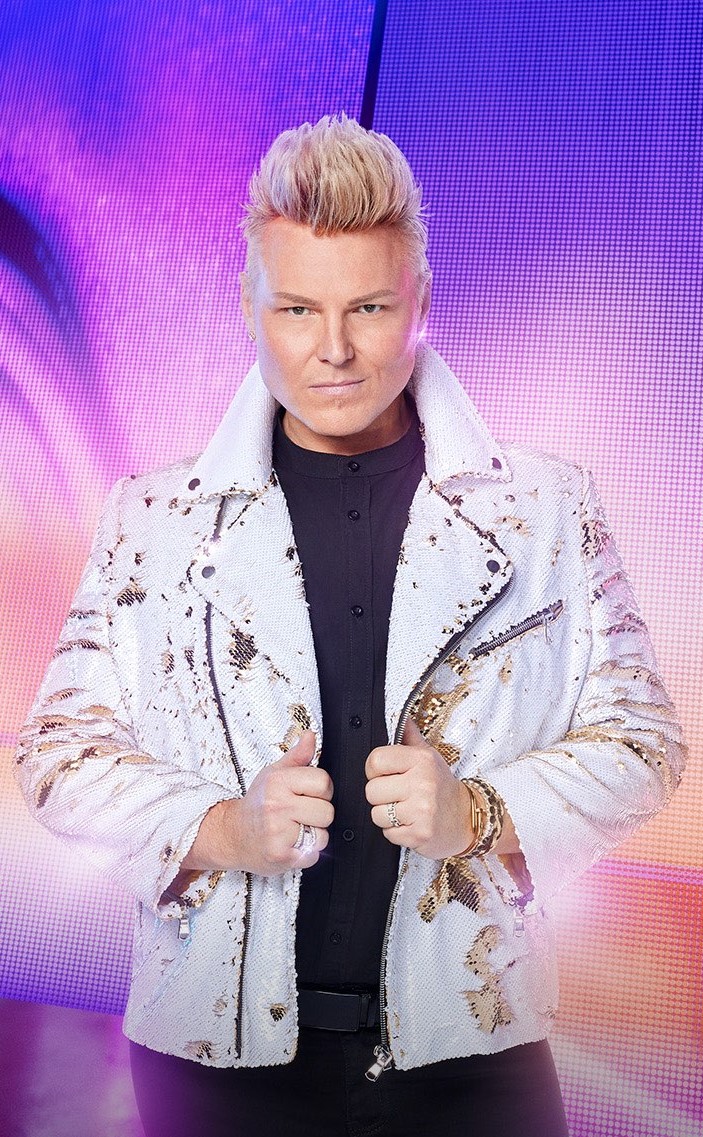 BIOGRAPHY:
Johnathan "Kayne" Gillaspie was born and raised in Nashville, Tennessee. Growing up in Music City, he became enamored with fashion by watching his favorite country music legends Dolly and Reba perform and walk the red carpet. Kayne began cultivating his creative design eye by helping two of his five sisters prepare their wardrobe for national pageants.
He began his fashion career working as a sketch artist and buyer at a local evening wear boutique in 1998. This experience afforded him the opportunity to travel the country and work with some of the top designers in the evening wear industry. In 2000, he was accepted to the Fashion Institute of Technology in NYC where he gained an extensive knowledge of design, draping, illustration, pattern making, and sewing. Kayne graduated magna cum laude and won the acclaimed "Critics Choice Award "for evening wear.
Upon returning to Nashville after graduation in 2002, he opened Kayne's Clothing boutique where he created custom designs for pageant clients, dancers, and country music artists. A year later he moved his custom design business to Norman, Oklahoma and bought an established formal wear boutique. He quickly gained a following of devoted pageant clients which put his custom designs under the spotlight and in front of judges. This strengthened his focus on the fit, silhouette, flow, and movement of his designs.
As a successful fashion designer and business owner, Kayne was selected to compete on Project Runway Season 3 in 2006, where he placed in the Top 5 designers. This experience, his charming personality, and eye for glamorous style propelled Kayne to his own celebrity status. He launched the Johnathan Kayne dress line and award winning shoe line produced by Benjamin Walk Corporation in 2007. Kayne starred on the TLC special Gown Crazy in 2009, and has also appeared on E!, ABC, NBC, Bravo, and The Style Network.
In 2012, Kayne competed on the second season of Project Runway All Stars on Lifetime television where he developed a friendship with competing designer Joshua McKinley. This spawned a collaboration collection "Johnathan Kayne by Joshua McKinley" marking the first time in history that two Project Runway alum have collaborated on a collection.  Kayne also moved his home and business back to Nashville, TN with a focused plan to be the Red Carpet Designer of the South.
Kayne continues to design the Johnathan Kayne dress and shoe collections. He also serves as a fashion expert for Country Weekly, Zuus Country, and NStyle Country. Dubbed as a "genius designer" by Heidi Klum and "a designer who knows how to make clothes and fit a woman's body" by Michael Kors, his designs have appeared on the world's biggest stars and most prestigious red carpets. A few of his celebrity clients include Jennifer Lopez, Dolly Parton, Reba McEntire, Elle King, Miranda Lambert, Martina McBride, Kelly Pickler, Tanya Tucker, Britney Spears, Lee Brice, and Rascal Flatts.
KAYNE'S STORY:
I grew up just outside of Nashville, TN in an extremely large, blended family with five sisters and two brothers. My grandmothers, mothers, and five sisters were all very strong women that unknowingly taught me so much about what makes a woman feel beautiful. They taught me to take time to listen to them, understand them, love them, and most importantly respect them. They taught me how to be in tune with my heart and emotions, and that showing vulnerability is strength, not weakness.
As you can imagine, such a large family spread paychecks pretty thin during my childhood, but we were never poor in love and laughter. My sisters were all thin and gorgeous and I was the sweet, chubby, creative one. My parents taught me the importance of being kind to people and seeing the beauty in everyone.
I started really gaining weight around the third grade. This is when I first started noticing I was different because a few bullies at school started picking on me because of my weight. I was commonly known as the funny, fat kid in school. I chose to shrug it off, keep on eating and focus on my art. I loved art class because it gave me the outlet I needed to express myself and explore my creativity. I also loved the positive attention I received from my artwork. Then my weight became the topic of many discussions amongst my family. My mom and I tried every fad diet you can imagine from the cabbage soup diet to the low carb diet to the tuna fish diet, and of course none of them had a lasting effect.
It wasn't until I was shopping for school clothes at the mall one summer that I had my defining moment. I had tried on a size 42 waist Levi's jeans and they were too small. I asked the skinny salesgirl if they had them in a size 43. She replied with disgust, "Yeah, but they're gonna be upstairs in the Big & Tall department". A teenager and only 5'8" at the time… I knew I wasn't tall. This meant I had to shop in a special BIG section. Ultimately, a pair of jeans changed my life.
My humble beginnings didn't keep me from dreaming big, it fueled it. I wanted to be thin. I was sixteen years old and topped the scale at 325 lbs., but was ready to get serious about my weight loss journey. I began eating much healthier foods and exercising. After a lot of hard work and discipline the next two years, I had lost 125 lbs. and reached my goal. Even after losing the weight, I still struggled with my self-confidence. Nothing brought me more joy than making other people laugh and feel happy.
At the age of 18, I was hired as a sketch artist / salesperson at a local eveningwear boutique where two of my sisters bought their gowns for proms and pageants. Little did I know that this job would turn into my career. I loved helping our clients, mostly women, feel beautiful and quickly learned that most people do not realize how beautiful they really are. Still to this day, I feel an incredible sense of fulfillment when I see them truly feel beautiful as soon as the dress is zipped and see themselves in the mirror.
I have since built my career on empowering women through my designs. I want to be there supporting you, cheering you on, giving you confidence. I want all women of every shape, size, race or age to have the opportunity to wear one of my designs and finally feel beautiful and worthy.