Lainey Wilson Shines in Custom Johnathan Kayne at "Christmas at Graceland" Performance on NBC
As the holiday season unfolds, nothing sets the festive tone quite like a spirited musical performance. This year, the enchanting voice of country sensation Lainey Wilson echoed through the halls of Graceland, capturing the essence of Christmas in a dazzling event that marked the beginning of the most wonderful time of the year. Lainey Wilson, entertainer of the year, opened up "Christmas at Graceland" with an unforgettable performance that left hearts aglow.  The iconic venue, synonymous with Elvis Presley and the magic of the holiday season, provided the perfect backdrop for Wilson's musical prowess. Lainey was dressed in a show-stopping custom Johnathan Kayne jumpsuit, Wilson brought not only her incredible vocals but also a touch of glamour to the performance. The custom jumpsuit was a true work of art, adorned with holiday-inspired embellishments that sparkled under the lights. The rich, festive colors complemented the Christmas theme, creating a visual feast for the viewers at home. Adding an extra touch of drama and sophistication to the ensemble was a breathtaking cape that billowed behind Wilson. With every twirl and spin, the cape created a visual spectacle, enhancing the overall magic of the performance. Of course, the true star of the night was Lainey Wilson herself. Her soulful voice filled Graceland, carrying the spirit of Christmas to every corner. Wilson's performance was a perfect blend of talent, charisma, and festive cheer. The combination of her powerful vocals and the stunning Johnathan Kayne ensemble created a memorable moment that will linger in the hearts of those fortunate enough to witness it. As Christmas at Graceland set the stage for the holiday season, Lainey Wilson's performance in a custom Johnathan Kayne jumpsuit was undeniably a highlight. The fusion of music and fashion created an unforgettable experience, reminding us all that the magic of Christmas is not only in the songs we hear but also in the moments that take our breath away. Here's to a season filled with joy, celebration, and the enchanting performances that make it truly special.
Elegance Redefined: Unveiling Timeless Formal Holiday Looks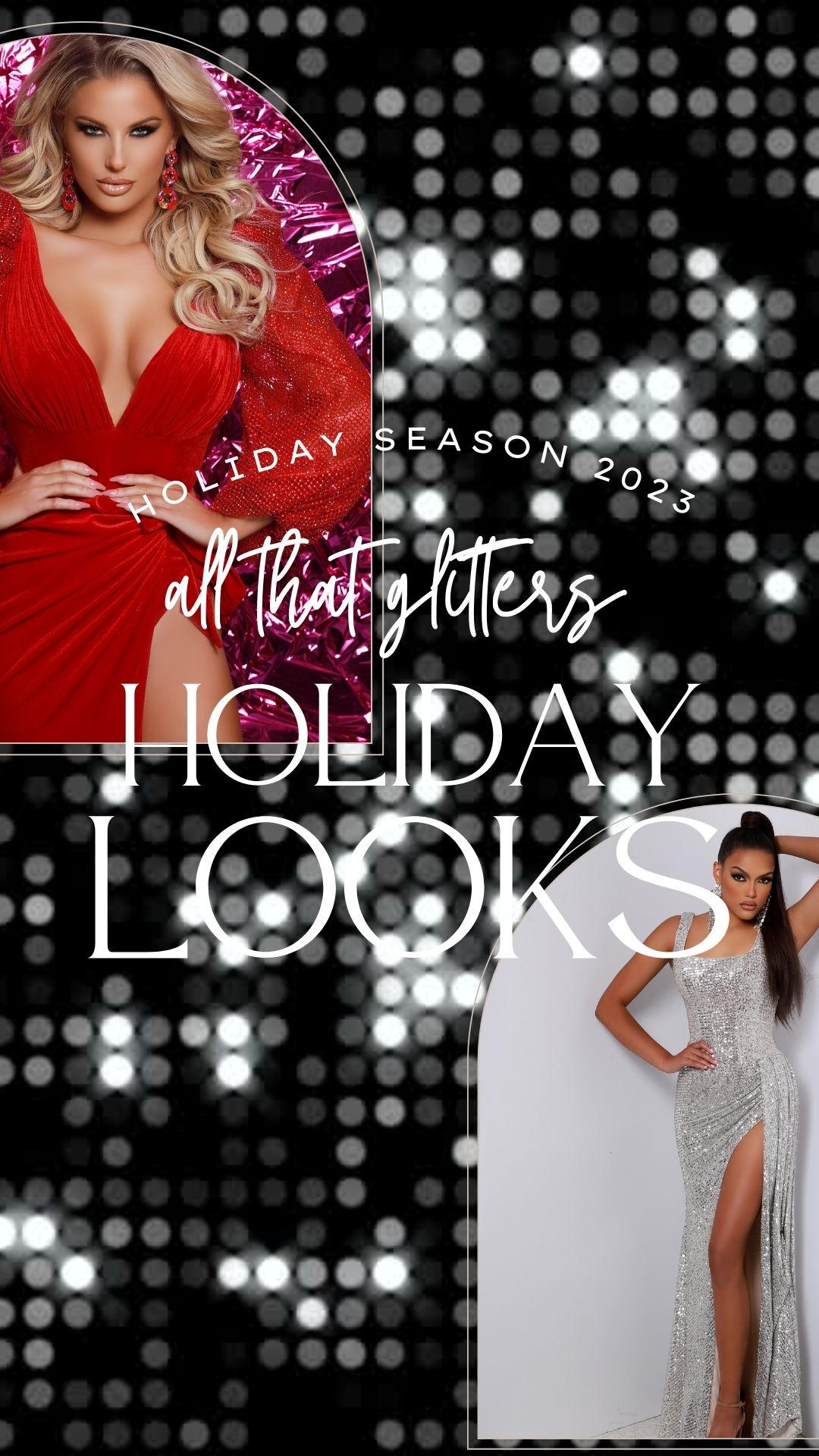 As the holiday season approaches, it's time to embrace the magic of festive gatherings and soirées. Whether you're attending a formal office party, a glamorous holiday gala, or a sophisticated New Year's Eve celebration, finding the perfect formal wear is essential.
Glamorous Sequin Gowns:
Make a statement with a floor-length sequin gown that sparkles under the holiday lights. Choose a dress in rich jewel tones like emerald green, deep red, or royal blue. The sequins will catch the light, creating a dazzling effect. Add simple, elegant accessories, and you're ready to turn heads at any formal event.
Velvet Sophistication:
Elevate your formal look with the luxurious touch of velvet. A velvet evening gown, rich colors exudes sophistication. This fabric adds a touch of opulence, making it perfect for upscale holiday celebrations.
Chic Midi Dresses for Cocktail Elegance:
For semi-formal events, consider a chic midi dress. Opt for classic silhouettes in festive colors like burgundy, gold, or silver. Pair with strappy heels and statement jewelry for a polished yet contemporary formal look that's perfect for a holiday cocktail party.
Stunning Floor-Length Dresses:
Embrace the glamour of the season with a floor-length dress in luxurious fabrics like silk or satin. Choose a dress with subtle embellishments or a flattering silhouette that accentuates your figure. This timeless choice is perfect for formal dinners or upscale holiday celebrations.
Statement Accessories for Added Glam:
Elevate your formal ensemble with statement accessories. Consider a bold clutch, sparkling earrings, or a statement necklace to add a touch of personality to your look. These finishing touches can transform a classic outfit into a show-stopping ensemble. This holiday season, step into the spotlight with confidence in your formal wear choices. Whether you prefer the glamour of sequins or the opulence of velvet, there's a perfect formal look waiting for you. Celebrate the season in style and make every event a memorable one with your impeccable holiday fashion.
Johnathan Kayne Shines Bright at the 57th CMA Awards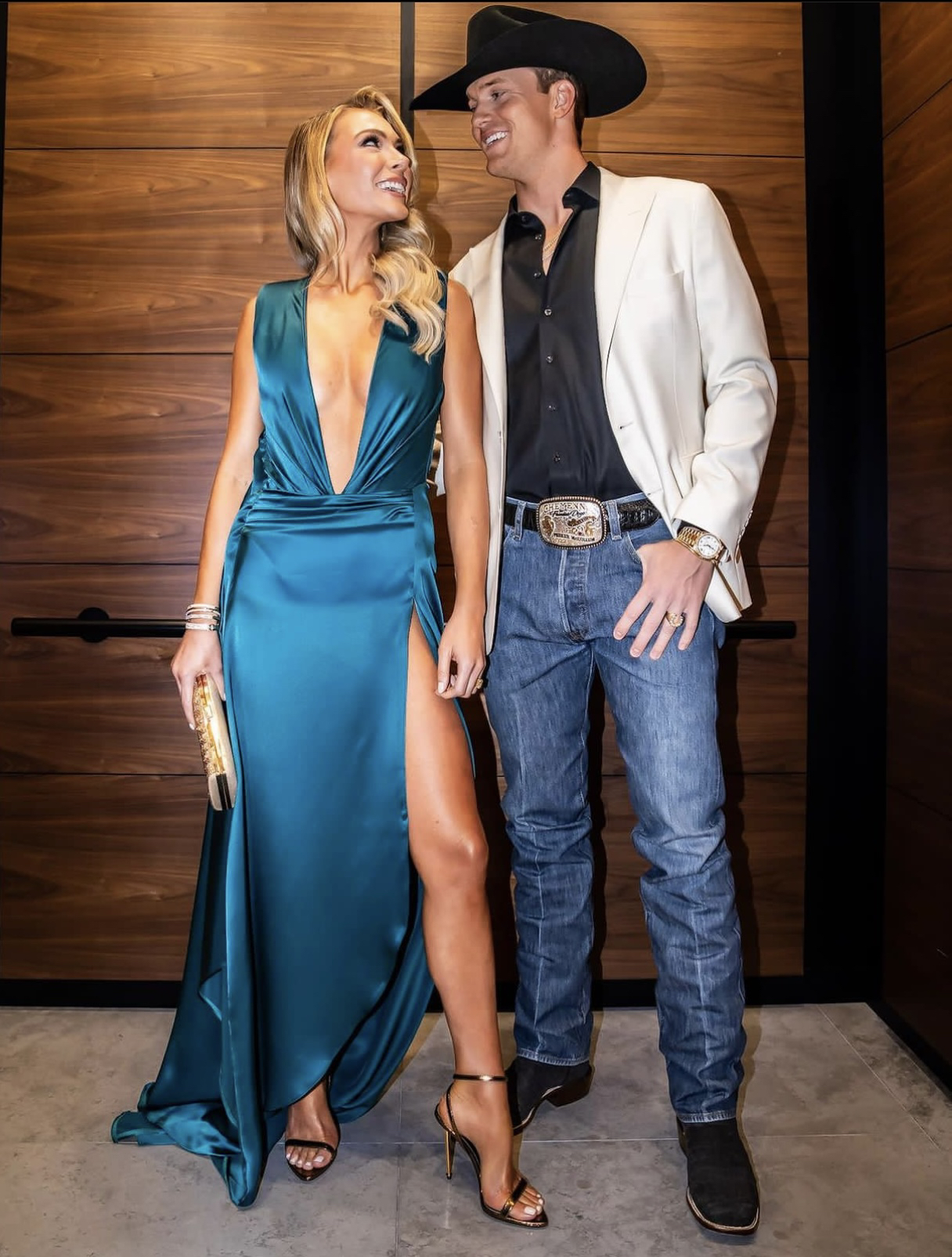 The 57th CMA Awards dazzled with glitz, glamour, and a touch of unparalleled elegance, and one name stood out among the rest—Johnathan Kayne. Renowned for his impeccable designs that seamlessly blend sophistication with a hint of edginess, Kayne was the most represented at CMA Awards this year. From Wynonna Judd to Hallie Ray Light McCollum, Tanya Tucker, Colbie Caillat, Kelly Sutton, Lindsay Ell, and Bella Hudson, the red carpet was adorned with his stunning creations. As the stars descended upon the red carpet, the air was thick with excitement, and all eyes were on the fabulous ensembles crafted by Johnathan Kayne. Hallie Ray Light McCollum, wife to Parker McCollum, graced the event in a custom jaw-dropping gown that seamlessly combined modern allure with classic charm. Wynonna Judd, a country music icon, chose custom Johnathan Kayne for the evening, and her choice was nothing short of spectacular. The custom jacket, a testament to Kayne's ability to capture the essence of individual style, was a harmonious blend of glamour and sophistication. Tanya Tucker, with her timeless beauty, radiated confidence in a jumpsuit piece that accentuated her every move, truly embodying the spirit of the country music celebration. Colbie Caillat, known for her soulful voice and cross-genre appeal, made a statement on the CMA red carpet in Johnathan Kayne Style 2555. Media Personality Kelly Sutton, a staple at major country music events, embraced the evening in show-stopping Style 2901 that perfectly complemented her vibrant personality. Lindsay Ell, the rising star in the country music scene, also joined the lineup of Kayne's muses, donning Style 2523 reflecting her bold style. Bella Hudson, a fresh face in the country music scene, made heads turn in Style 2639, a youthful and trendy ensemble designed by Johnathan Kayne. As the curtain fell on the 57th CMA Awards, one couldn't help but marvel at the array of stunning looks that graced performances and the red carpet. In a night filled with music, talent, and celebration, Johnathan Kayne's creations shone as bright as the stars who wore them, leaving an indelible mark on the 57th Country Music Association Awards.
Red Hot
The theme of episode 5 was red–and lots of it! Mentor Christian Siriano hand-selected the single bolt of fabric that all the designers were required to use. The catch was that all of the 11 remaining designers had to use the same bolt and decide themselves how all 110 yards of fabric would be divided between the All Stars. This left each designer with roughly 10 yards of fabric after being divided. This challenge was a true test of each designer's ability to stand out from the crowd and channel their distinct design aesthetics. This was an interesting challenge, as it not only saved the designers from the stress of a Mood shopping run, but it was also purely a design challenge since they couldn't rely on fabric choice or patterns to to distinguish their looks. It was all about the artistry of fashion design. Kayne created a stunning gown using his signature draping technique with a plunging neckline. The dress was elegant, but also sexy — what more could you ask for? The material created a beautiful flowing effect on the runway, stealing all of our attention. It's safe to say Kayne's look was RED HOT!
Fit for a Queen
This week on Project Runway All Stars, the designers were tasked with creating a look that was fit for royalty, but with a fresh and modern spin. The challenge took place shortly after the coronation of King Charles III, which was the main inspiration for this team challenge. In this challenge, Kayne was not designing alone and was paired up at random with his fellow All Star, Viktor Luna. The designers were given a budget of only $1,000 to create a look fit for modern royalty, but this was enough for Kayne and his partner to execute their vision. They wanted to create a look that was fit for a modern queen, such as Beyoncé, or Queen Bey as she's lovingly known. The pair had a strong creative direction, which resulted in the creation of a bold and regal gown, complete with a corset over the bodice. The two of them managed to create a look that was not only strong and powerful, but also soft and feminine. The material of the gown had a beautiful flowing effect on the runway, all while keeping the powerful aura of a queen. The deep color of the gown's fabric embodied coronation couture! These two definitely created a look fit for a queen.
PANDAMONIUM
In Episode 3, designers faced the "most feared" challenge – the unconventional materials challenge. This week designers had to make whimsical looks out of toys from one of the most iconic toy store, FAO Schwarz. With $2,000 to spend, each designer goes crazy grabbing materials to make their vision come to life. Kayne spent his money and time at FAO Schwarz grabbing stuffed panda bears, umbrellas, floor pianos, and more as his unconventional materials. Kayne's unconventional materials challenge outfit on Project Runway was a hit with the judges and viewers alike. Using the toys from FAO Schwarz, Kayne created a whimsical yet stunning ensemble that transformed from a baby-blue poncho into a smoking-hot mermaid gown. The bleeding panda-bear boa accessory added to the delight and uniqueness of the design, earning Kayne the well-deserved recognition from the judges placing him in the top for this week's challenge.
Redemption Served!
Project Runway All Stars kicked off Season 20 on Thursday, June 15th on Bravo. In the first challenge of the season, Kayne had a chance for redemption by redesigning a past look that previously sent him home. Although he struggled with missing horsehair that was the whole structure of his skirt, he created an incredible look with the other materials that he had. The look was both modern and elegant, with a silk gazar skirt and flowing train that created a dramatic runway walk. The look was subtle enough to remain elegant, but incorporated a flare of modern trendiness. Kayne was not left "clueless" in this challenge as his newly designed look won the judges over & redemption was served!
NEW Johnathan Kayne Runway Collection
We are so excited to announce the launch of the NEW Johnathan Kayne Ready-To-Wear & Merch!
Johnathan Kayne is now offering ready-to-wear pieces, accessories, and home accents. We love helping you feel beautiful for life's special events like your prom, pageant, and wedding, but wanted to offer collections that would empower you in your everyday life.
The new ready-to-wear collection features high-quality fabrics that are soft to touch and comfortable to wear. Wrap yourself in modernized, classic silhouettes that are a must have staple in your wardrobe. This timeless runway collection, consisting of tops, bodysuits, and jumpsuits, has been designed in all black for maximum versatility. Whether you are looking for a new outfit for work, a night on the town, or just fashionable everyday wear, this new collection has something for everyone!
With the launch of this new collection, we hope to inspire and empower fashion lovers everywhere to express themselves through their style, and most importantly, #FeelBeautiful.
Be sure to check out the collection and get your hands on these pieces today!
Shop Collection Now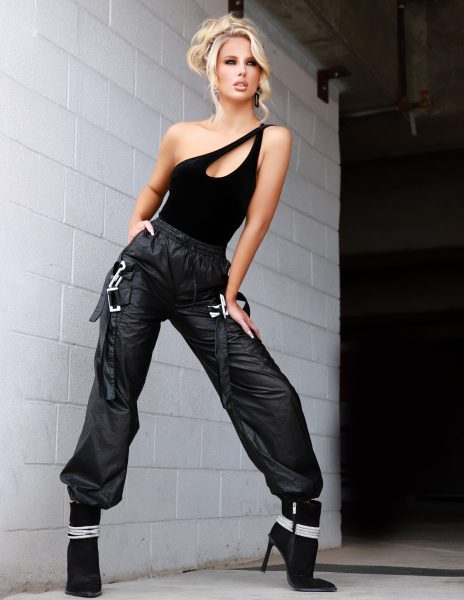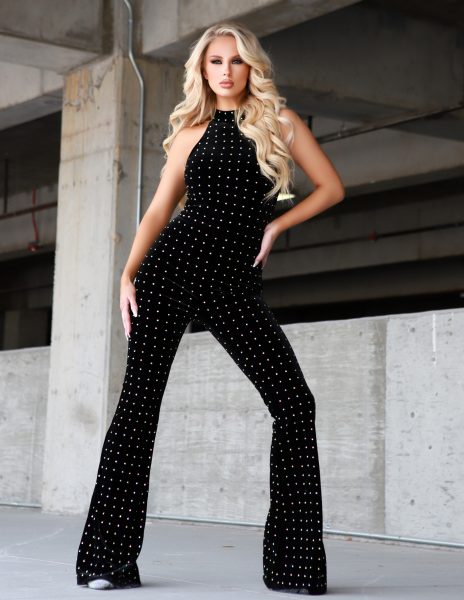 Kayne Returns To Project Runway Allstars 20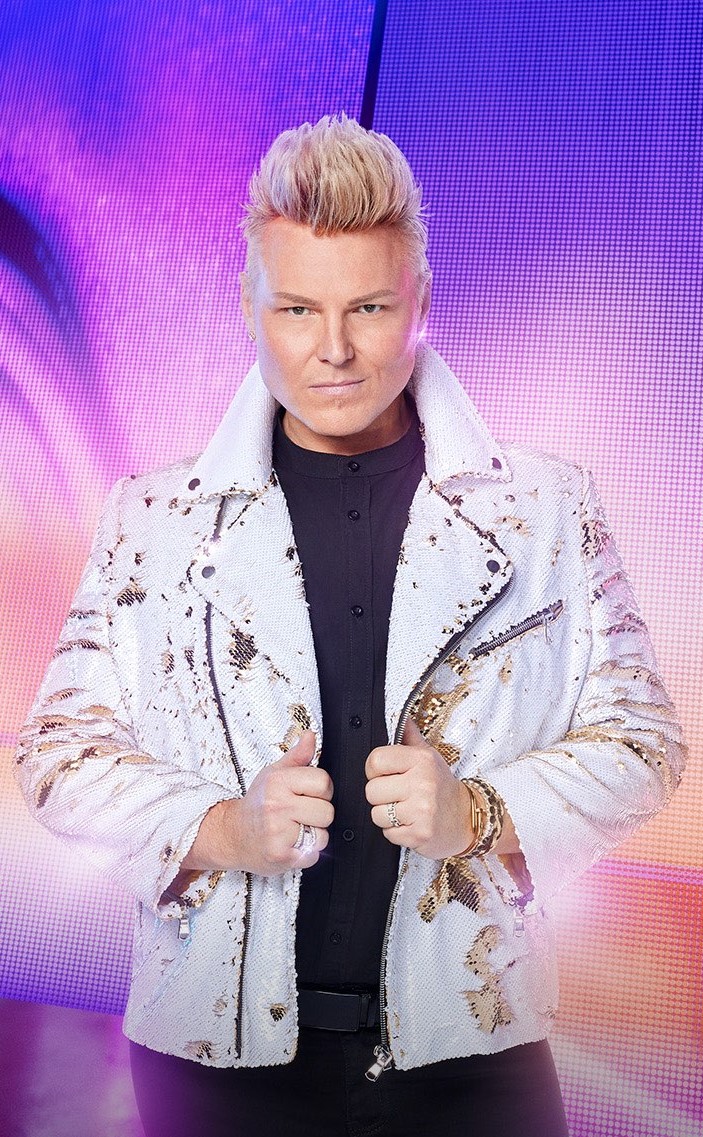 FASHION LOVERS – we have exciting news to share! Kayne is returning to Project Runway All Stars Season 20! In this season, he will go head to head with 14 returning all-star contestants. Kayne is eager to show his glamorous aesthetic and skillful construction in all types of garments. We are excited for this opportunity for Kayne to showcase his talent and creativity, and we cannot wait to see what new ideas he comes up with next. The competition begins on June 15, 2023 on Bravo TV. There is no question where we will be at 8 PM EST on June 15!
Visit Madame Tussauds-Nashville this Holiday Season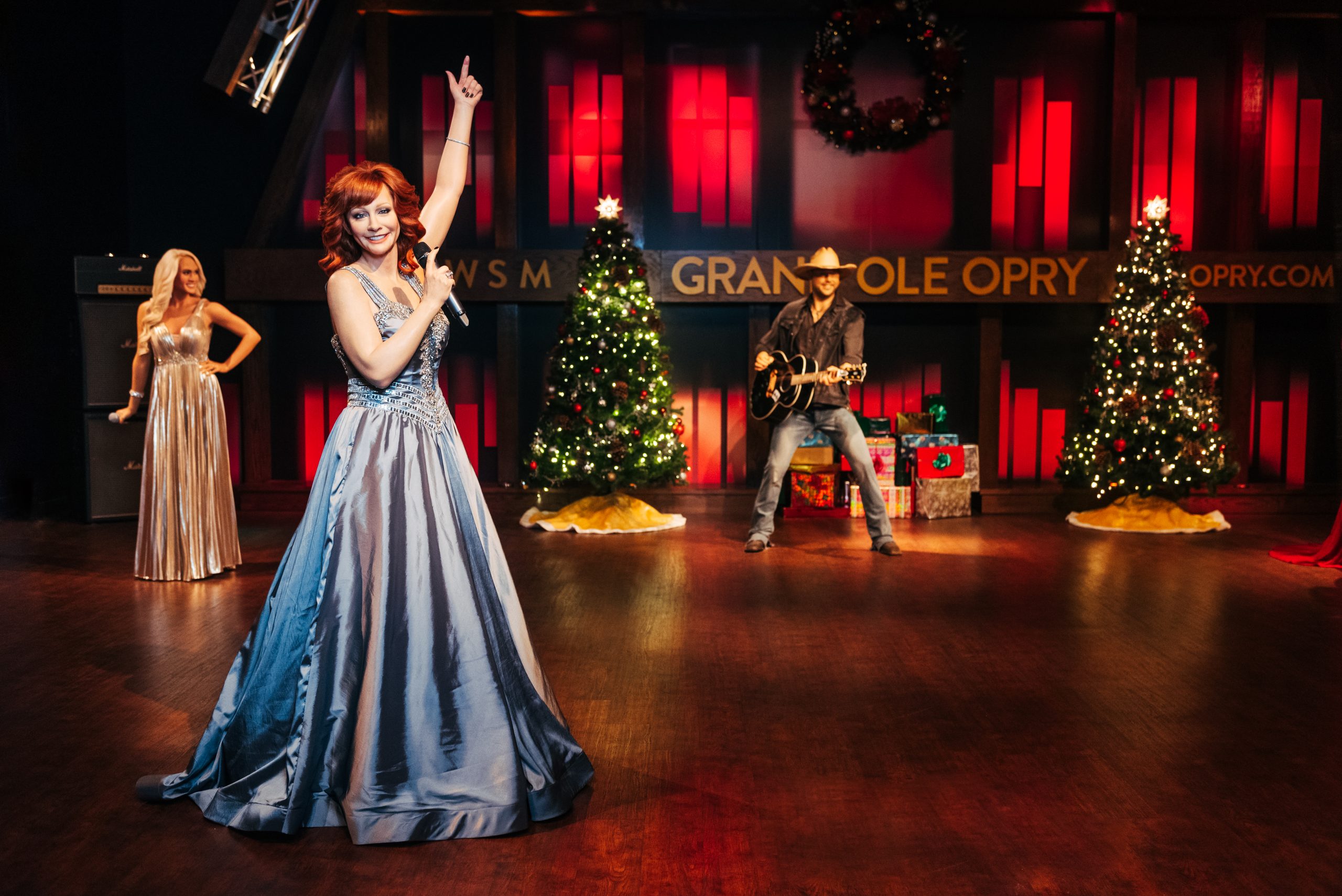 This Holiday season we are excited to partner with Madame Tussauds – Opry Mill to join in on a Country Christmas. We were honored to dress a select few of their celebrity figures, Reba McEntire, Trisha Yearwood, and Carrie Underwood, in festive holiday gowns. Be sure to visit Madame Tussauds this Holiday season to get the perfect backdrop for holiday cards! Photos courtesy of Nathan Zucker.