Elegance Redefined: Unveiling Timeless Formal Holiday Looks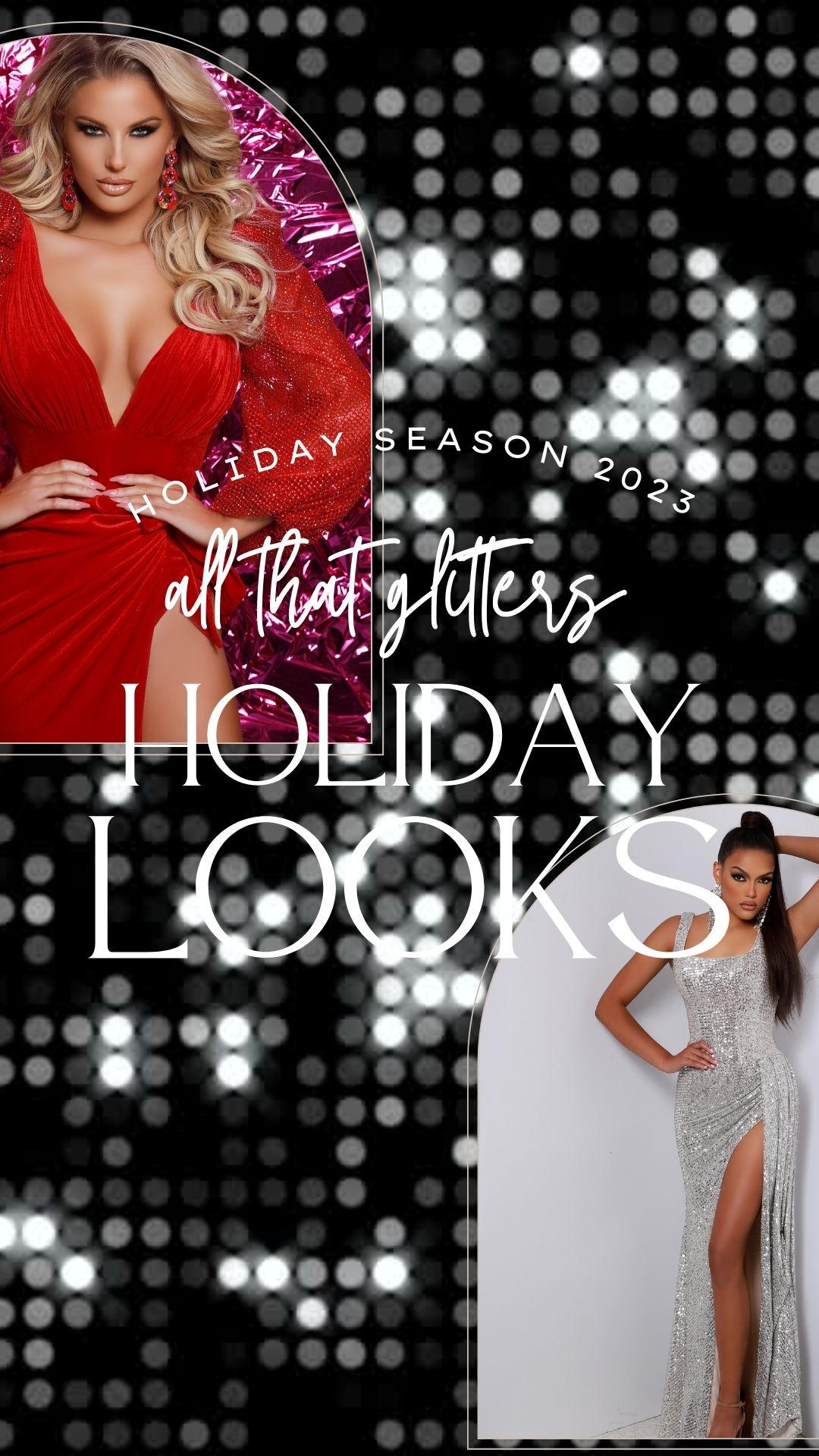 As the holiday season approaches, it's time to embrace the magic of festive gatherings and soirées. Whether you're attending a formal office party, a glamorous holiday gala, or a sophisticated New Year's Eve celebration, finding the perfect formal wear is essential.
Glamorous Sequin Gowns: Make a statement with a floor-length sequin gown that sparkles under the holiday lights. Choose a dress in rich jewel tones like emerald green, deep red, or royal blue. The sequins will catch the light, creating a dazzling effect. Add simple, elegant accessories, and you're ready to turn heads at any formal event.
Velvet Sophistication: Elevate your formal look with the luxurious touch of velvet. A velvet evening gown, rich colors exudes sophistication. This fabric adds a touch of opulence, making it perfect for upscale holiday celebrations.
Chic Midi Dresses for Cocktail Elegance: For semi-formal events, consider a chic midi dress. Opt for classic silhouettes in festive colors like burgundy, gold, or silver. Pair with strappy heels and statement jewelry for a polished yet contemporary formal look that's perfect for a holiday cocktail party.
Stunning Floor-Length Dresses: Embrace the glamour of the season with a floor-length dress in luxurious fabrics like silk or satin. Choose a dress with subtle embellishments or a flattering silhouette that accentuates your figure. This timeless choice is perfect for formal dinners or upscale holiday celebrations.
Statement Accessories for Added Glam: Elevate your formal ensemble with statement accessories. Consider a bold clutch, sparkling earrings, or a statement necklace to add a touch of personality to your look. These finishing touches can transform a classic outfit into a show-stopping ensemble.
This holiday season, step into the spotlight with confidence in your formal wear choices. Whether you prefer the glamour of sequins or the opulence of velvet, there's a perfect formal look waiting for you. Celebrate the season in style and make every event a memorable one with your impeccable holiday fashion.