Johnathan Kayne Shines Bright at the 57th CMA Awards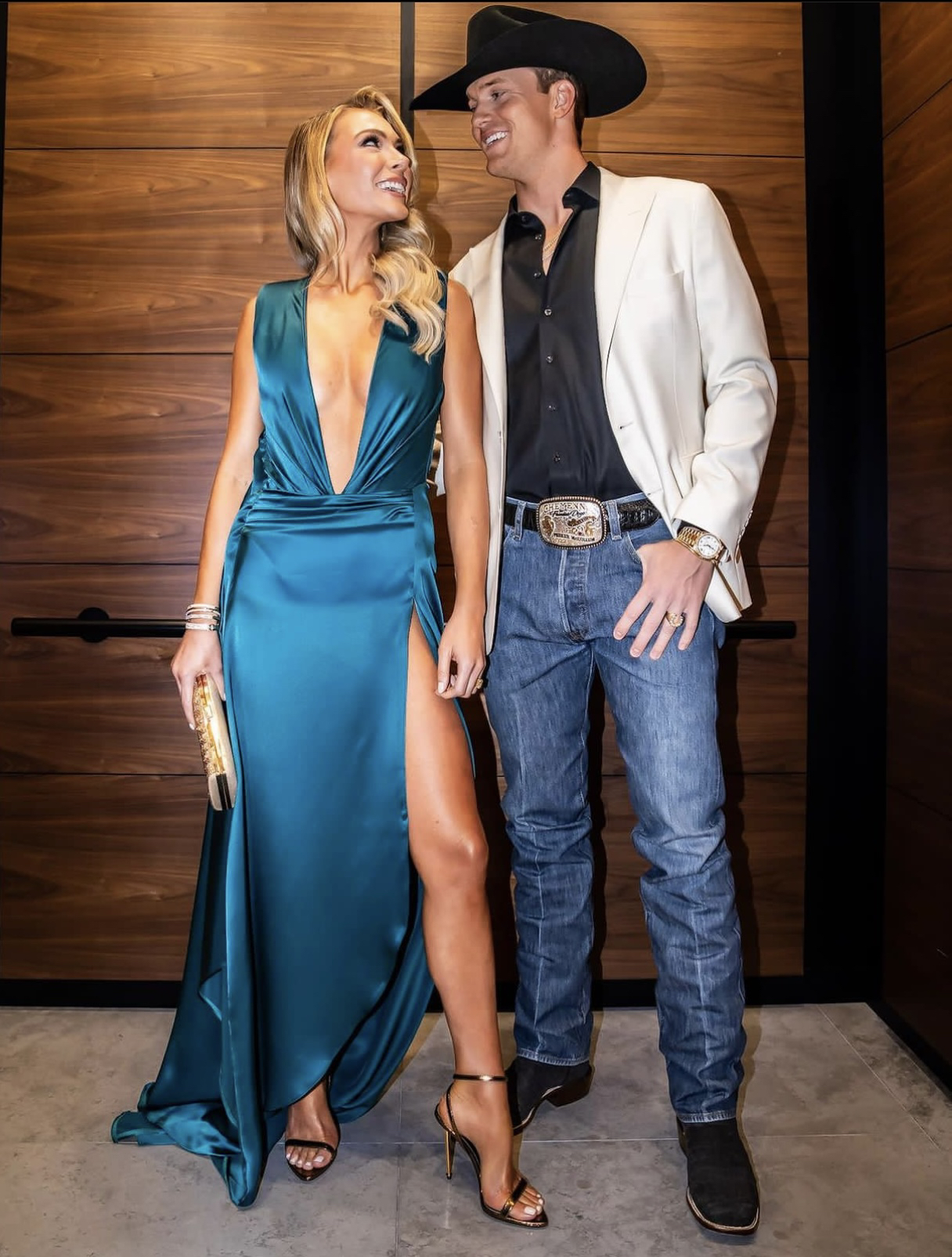 The 57th CMA Awards dazzled with glitz, glamour, and a touch of unparalleled elegance, and one name stood out among the rest—Johnathan Kayne. Renowned for his impeccable designs that seamlessly blend sophistication with a hint of edginess, Kayne was the most represented at CMA Awards this year. From Wynonna Judd to Hallie Ray Light McCollum, Tanya Tucker, Colbie Caillat, Kelly Sutton, Lindsay Ell, and Bella Hudson, the red carpet was adorned with his stunning creations.
As the stars descended upon the red carpet, the air was thick with excitement, and all eyes were on the fabulous ensembles crafted by Johnathan Kayne. Hallie Ray Light McCollum, wife to Parker McCollum, graced the event in a custom jaw-dropping gown that seamlessly combined modern allure with classic charm.
Wynonna Judd, a country music icon, chose custom Johnathan Kayne for the evening, and her choice was nothing short of spectacular. The custom jacket, a testament to Kayne's ability to capture the essence of individual style, was a harmonious blend of glamour and sophistication. Tanya Tucker, with her timeless beauty, radiated confidence in a jumpsuit piece that accentuated her every move, truly embodying the spirit of the country music celebration.
Colbie Caillat, known for her soulful voice and cross-genre appeal, made a statement on the CMA red carpet in Johnathan Kayne Style 2555.
Media Personality Kelly Sutton, a staple at major country music events, embraced the evening in show-stopping Style 2901 that perfectly complemented her vibrant personality. Lindsay Ell, the rising star in the country music scene, also joined the lineup of Kayne's muses, donning Style 2523 reflecting her bold style.
Bella Hudson, a fresh face in the country music scene, made heads turn in Style 2639, a youthful and trendy ensemble designed by Johnathan Kayne.
As the curtain fell on the 57th CMA Awards, one couldn't help but marvel at the array of stunning looks that graced performances and the red carpet. In a night filled with music, talent, and celebration, Johnathan Kayne's creations shone as bright as the stars who wore them, leaving an indelible mark on the 57th Country Music Association Awards.