Holiday Glam Favorites from JK!
Style your holiday season with the best! See my favorite styles for the holiday season, and how I would style them for an jaw dropping look that is sure to make you feel beautiful. I have included links to my favorite accessories so you can shop the full look! Read through and let me know which look you want for this holiday season.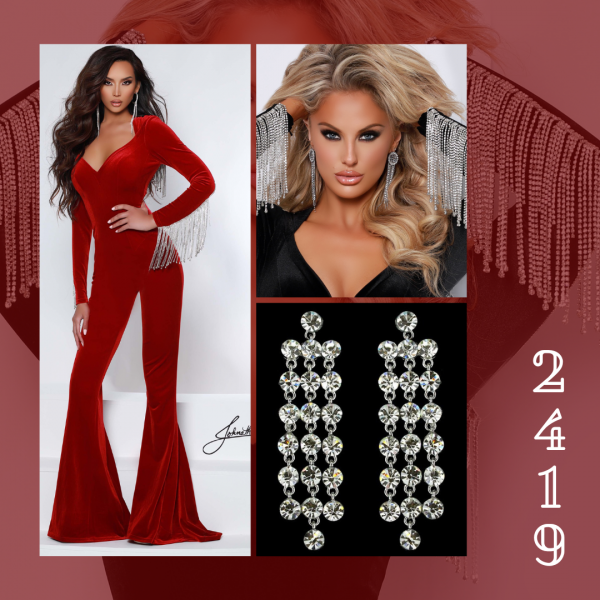 Style 2419 is for the elite.
Only a true queen can rock these crystal fringe sleeves. The bomb fit of this jumpsuit will have your waist snatched, and your legs will look effortlessly long. Whip your hair into a wavy curl, and bring all the drama with a smoky eye. My favorite accessory for this festive style is this crystal earring from Jim Ball. You can never have too much crystal!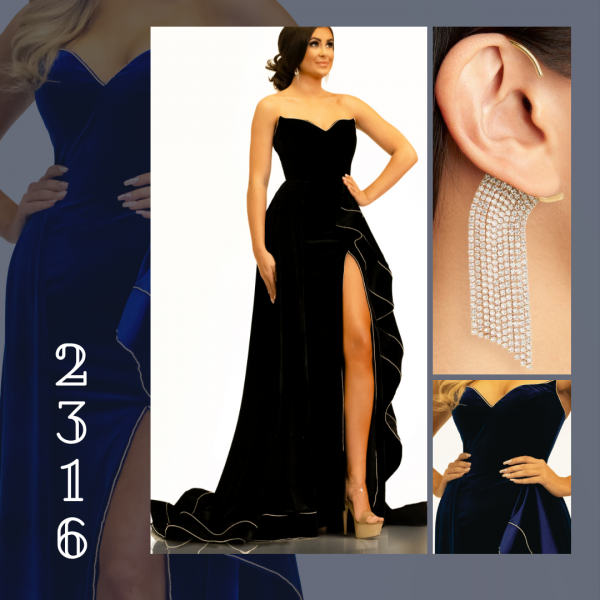 Make sure you are best dressed this year in style 2316.
Diamonds are your best friend this holiday season. Don't skimp on the glam. Suit up in this velvet gown with diamond chain along the ruffle and hem. Both royal and black are great colors for your holiday parties and events. Never forget how much jewelry can impact the look. Take this gown from classic to cool with this crystal chain ear cuff.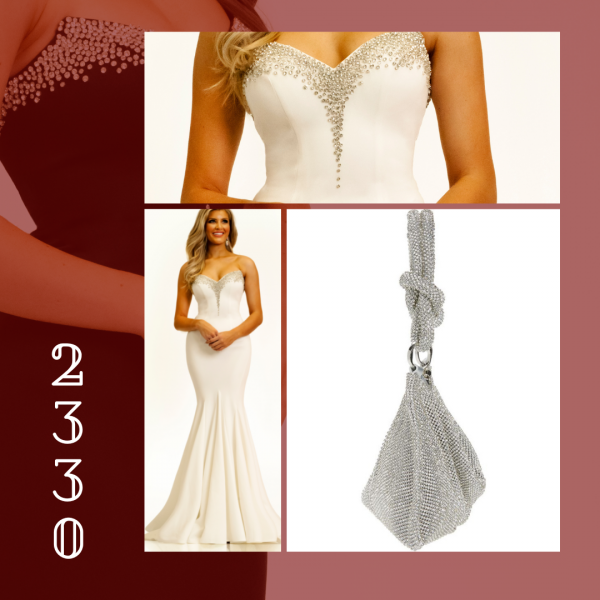 Style 2330 is the definition of sophisticated.
A classy gown will never fail you, especially not at the holidays. A hot style with a stunning fit, and a flattering prong set crystal neckline. These hand sewn stones cascade down the front of the gown to the natural waist, giving a pretty shape to the body. You cannot go wrong with this dress. Are you in love? Great! Pair this gown with a soft crystal clutch like this one from Nordstrom's.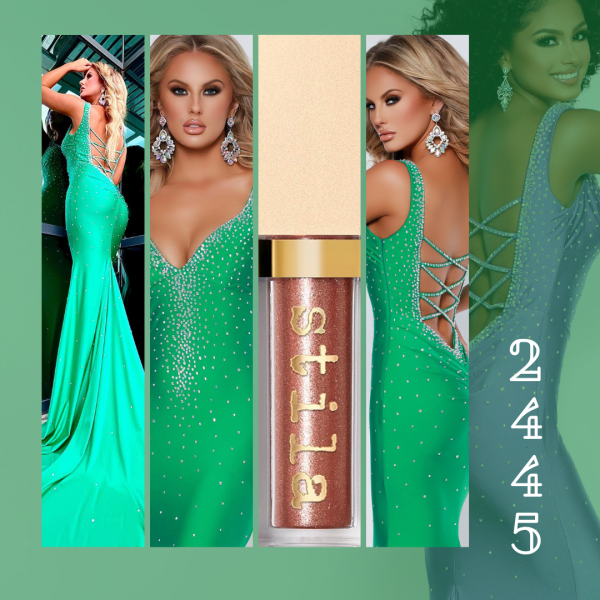 Style 2445 is the shiny new toy!
One word to describe this new best seller. SEXY! Be a step ahead of Santa's other party guests this season. This lycra is already flying off the rack, and you can see why. With a stretch fit it is perfect for every figure, and the new back detail is slimming and sexy. Try it on today at a local JK retailer, and when you fall in love with it shop for a shimmery liquid eyeshadow to complete the look. You are sure to be the star of the show.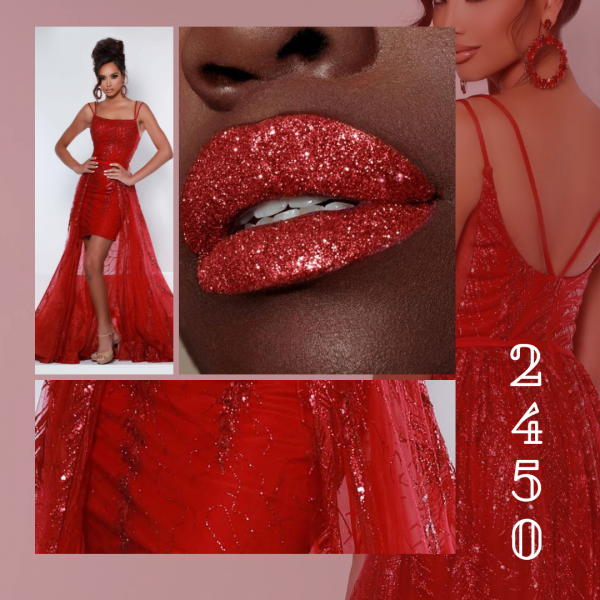 Sexy Style 2450
All that glitters is BOLD. This high-low glitter lace gown is completed with delicate strap details, and a killer dramatic overskirt. Ruby red is always glamourous, so pair it with my favorite glamour staple; a red lip! This glitter lipstick looks unstoppable, and is for sure a finishing touch detail for a holiday glam moment.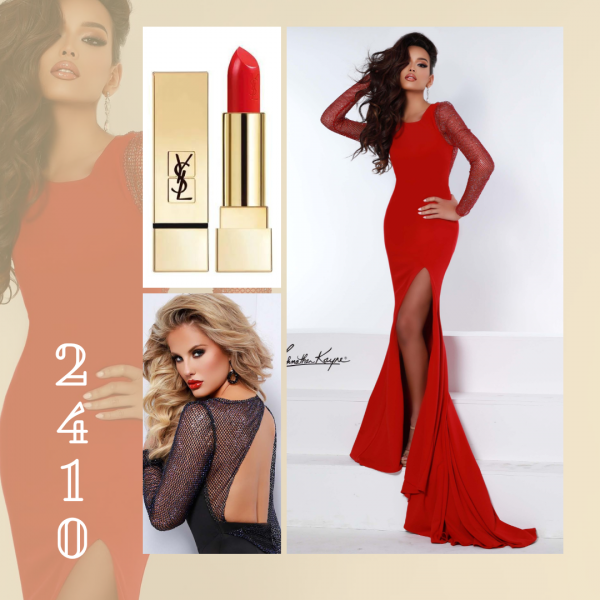 Style 2410 is a Stunner
Santa Baby, this gown is gorg! The crystal mesh sleeves and back detail make this gown shine. A creation from my collab with Joshua McKinley, this gown is perfect for special events. The sleeves make it sexy and appropriate for every age and style. Shop in red or black! Don't forget to finish your look with a beautiful face, and a bold red lip like this favorite red lipstick.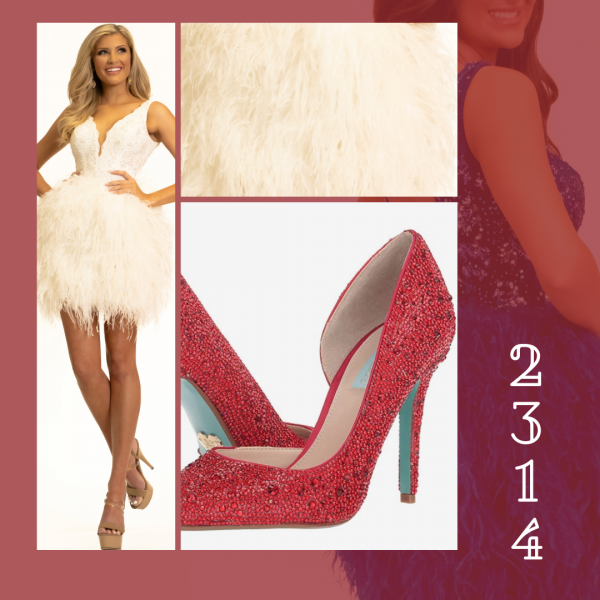 This winter angel is style 2314.
I have always loved a winter white, and this cocktail is no exception. the feather bottom is flirty and fabulous. A fan favorite for obvious reasons! Wearing a short dress is a great excuse to find a fun shoe. This white dress needs a little color! Why not add a pop of holiday spirit with your very own ruby slipper like this Betsy Johnson heel.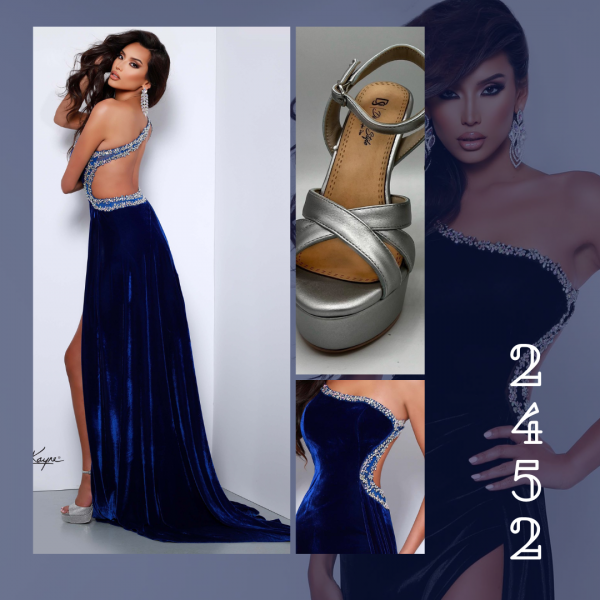 Style 2452 is my favorite!
Velvet is always a perfect fit for the holidays. You can shop it now in festive red, simple black, or this luxurious navy velvet with crystal trim that wraps around your body. It can not get more sexy then this! Seriously y'all need to be strutting to the grocery store in this gown, I am obsessed with it for every occasion. The best way to upgrade the look! A cool metallic shoe! Our example is from The Diverse Style line by Sydni Dion. Did you know Sydni is the current Miss IL, and she has modeling for me at many markets! So happy her shoe compliments this design!
So what will you wear to feel beautiful this holiday season? Share your best looks with me by tagging @johnathankayne on Tik Tok and Instagram!
xoxo,
JK
Halloween is a time to throw caution to the wind. A time to push your fashion sense to new heights, and reinvent yourself. What better way to do that than in your favorite JK gown? Yes… you read that doll! A JK gown can not only turn heads at your special event, it can make you one stunning Hallow-Queen. From princesses to superheroes, our line has something to inspire all of you gorgeous ghouls. Let's get ready for a bangin' Halloween!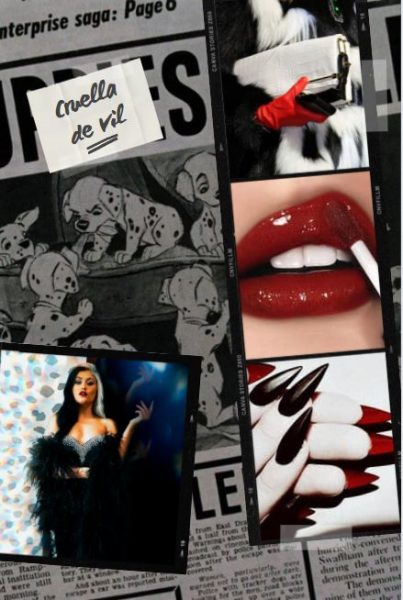 Starting this off with the Queen of Mean, Cruella de Vil. While she may have lost her mind, her fashion sense is right on track. Black and white with pops of red will always be a perfect way to make a statement but have no fear; No puppies will be harmed in our version of this classic villain. For a regal and figure flattering look I recommend choosing Style #2330. This gorgeous stretch jersey gown hugs the body perfectly, with beading along the neckline to add an effortless touch of glamor. Pair this with a fur shawl, a red lip, and extra points for a black and white wig. Look out for Cruella de Vil!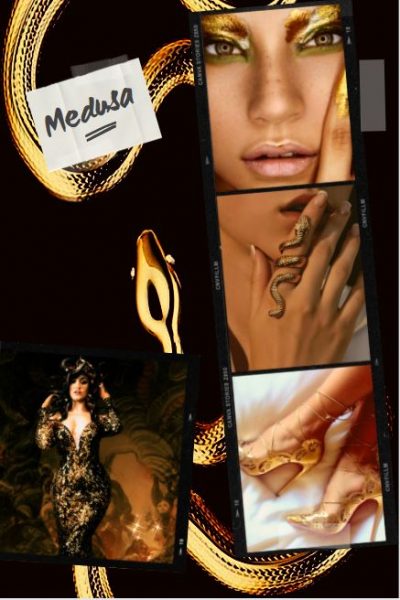 Moving onto yet another powerful villain, we have the eye catching Medusa. The legend of this serpent stunner is just as iconic as her style. Typically adorned with golden snakes, Medusa's look already makes a statement. In the JK version of this look we have combined this classic look with the fully sequined Style #2062. By pairing these killer accessories with a stunning mermaid, you will look just as irresistible as the Greek myth.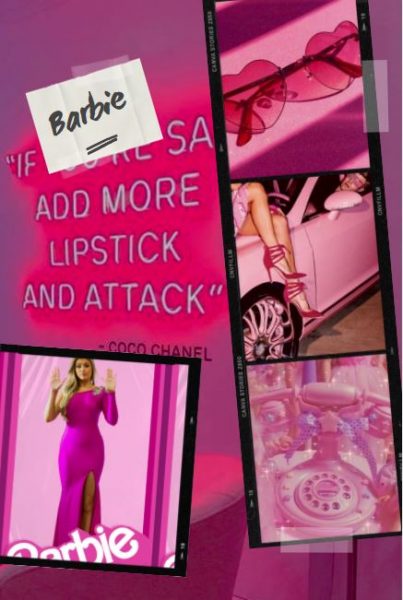 Come on Barbie, let's go party! If there's one thing I love it's a show stopping pink look. No one does it better than Barbie, from street style to evening gowns. In our version of this plastic icon, we have given her a full glam moment. Style #2224 is a hot pink best seller that even Barbie herself would die over. Just snag yourself a Ken, and you're all ready for the Dream House Halloween party. Truly a real life doll, if I do say so myself!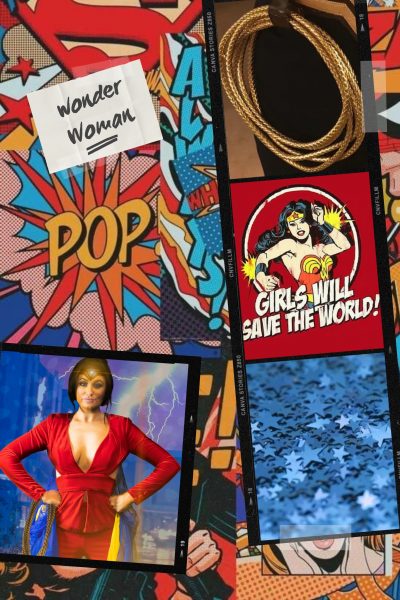 The guys and ghouls won't stand a chance against this woman warrior. Be the strong female lead this Halloween, and dress up like DC's best; Wonder Woman. Ditch the mini-skirt, and save the world with your sleek style. Velvet pantsuits are totally sexy, so style #2325 is a no-brainer 'fit. Add on a blue and a yellow JK Cape, and zip off to save the day! They'll be sure to notice when you *POP* into the party!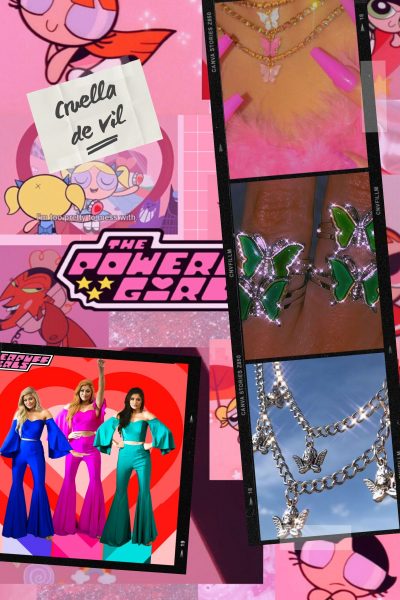 Dressing up with your girls? This girl power gang makes for a fun and flirty costume plan for the whole squad. Luckily we've made just the thing to bring these crime busting besties to life. Style #2317 comes in Pink, Blue, and Green so each of your girls can be one of the gang. Dress up the look with cute jewelry, and have a blast from the past while accessorizing with the best of the 90's hair styles.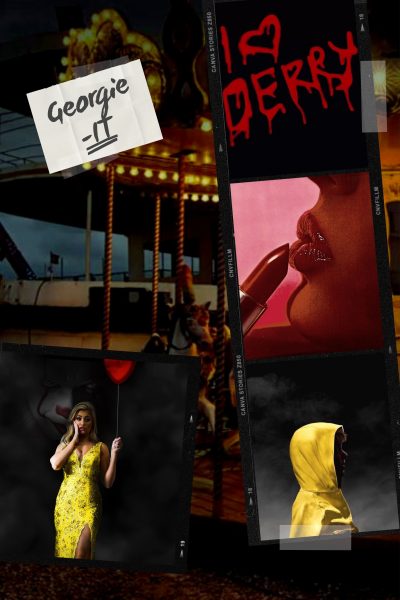 Dare to scare (with your good looks)! We love a scary costume, and this idea is scary SEXY! Bring your best Steven King attitude, and slip into style #2181. Our yellow color is spot on to help you become lady "Georgie". The only accessory you need? A red balloon, and of course a rockin' shoe. Finish off your look with a red lip, and "you'll float" into the night in style.
Which costume is your favorite? Or do you have your own Hallow-Queen idea? Share it with us online with hashtag #hallowqueen and don't forget to tag @johnathankayne !
#LIGHTSCAMERAKAYNE GIVEAWAY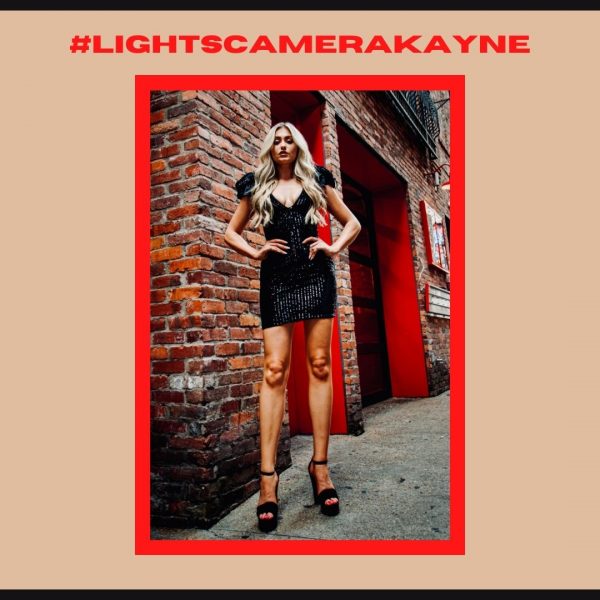 ❌GIVEAWAY TIME❌
Interested in the Chance to WIN Johnathan Kayne MERCH? Join us in creating this new TIK TOK photo challenge. It's all about having fun, expressing yourself, and bringing new life to your favorite JK dresses! Plus you'll end up with jaw dropping photos of yourself for social media!
Here are the only rules:
1❌follow @johnathankayne on IG and Tik Tok
2❌tag a friend on a recent IG giveaway post
3❌grab some friends, and a JK dress and head out on your fantastic photoshoot!
4❌film a behind the scenes Tik Tok of you and your friends getting ready, and posing for the camera and share it with  #lightscamerakayne
5❌share your results at the end, and make sure to post them on IG with #lightscamerakayne
Make it fun, and enjoy the experience of getting all dolled up. That's what it is all about! FEELING BEAUTIFUL!
#Lightscamerakayne