Gabby Barrett Opens the ACMS 2022 in Custom Johnathan Kayne
Working in fashion here in Nashville has allowed me to collaborate with the hottest artists in country, and I couldn't be more proud to help some of country music's strongest women feel beautiful!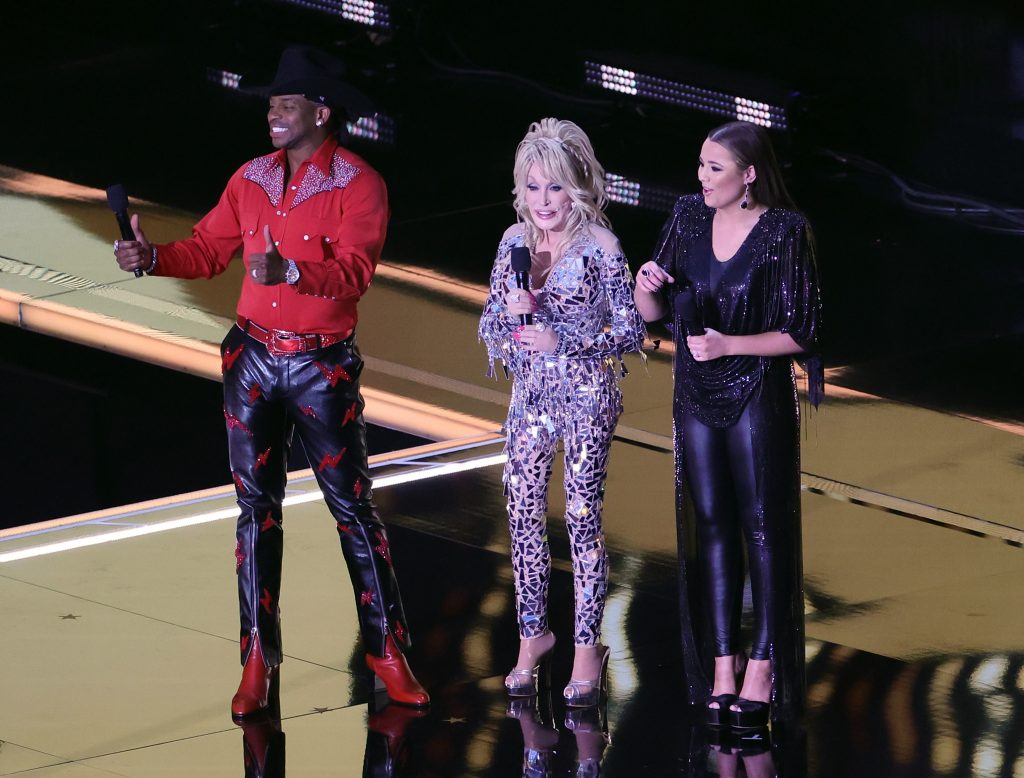 Most recently I had the opportunity to create something truly one of a kind for the ACM Best New Female Artist of the Year, Gabby Barrett. The hot, young singer's amazing stylist reached out to me prior to this years ACMs. Stylist Tiffany Gifford new that this years ACM wardrobe needed to be next level cool to stand side-by-side with co-hosts Dolly Parton and Jimmie Allen. The country stars were set to take the stage in Las Vegas, so the look had to have a little bit of rock and roll and a little bit of Nashville flair!
I wanted to share with you all the journey we took to achieve this sexy dramatic jumpsuit!
Knowing the fabulous Dolly would be shining as always, I knew we needed to bring the sparkle to the stage. Celebrity stylist Tiffany Gifford was not afraid to collaborate with me on what her client needed to sparkle under the lights. During this design process we explored a few options and ways to drape this magic fabric.
You can see from the initial sketch that this piece came along way from start to finish.
The original sketch had included an overskirt/ruffle that covered the leather pant. The draping of the fabric was fun to explore in a sketch, but it wasn't until the fabric hit the form when the design began to come to life.
For this piece we used a very chic metal mesh fabric. This shiny, and heavy, fabric hangs and drapes quite beautifully. When I was able to get the fabric up on the form it became clear what shapes and lines were going to flatter the body, and give Gabby her best 'feel beautiful' moment. With a fabric like this you achieve a more beautiful outcome when you work with the flow of the fabric, instead of fighting it's free and flowy nature.
While waiting for this unique black mesh to arrive, the draping was started in a silver mesh. This helped to explore shapes, style lines before jumping into the final edition. See the designs below:
Can you spot the design that made it on the ACM stage? ^^^^^