Hottest Trend for Prom 2022: NEON
The hottest prom trend for 2022 is bold and unapologetic color. Fellow designer Joshua McKinley and myself have been on the neon trend for a while, but I am predicting an even bigger year for neon colors in 2022! These styles are some of the best (and brightest) for 2022 prom from our best selling and new collections! With bright colors from pink to yellow, everything you need is here for this springs hottest trends.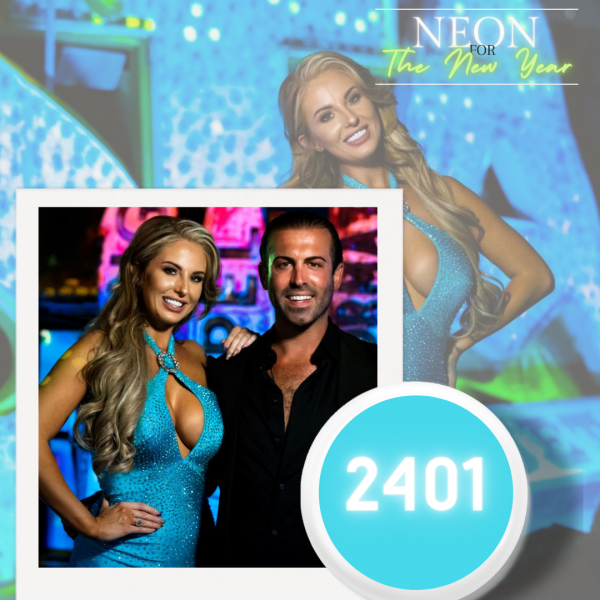 Kicking it off with a Joshua style that is perfect for prom! This keyhole lycra gown comes in 3 brilliant neon colors: fuchsia, turquoise, and lime. The great appeal of neon fashion is that the tones and colors naturally boost your mood. I always feel a positive energy when seeing our girls trying on this special fitted prom dress for the first time. Style 2401 is truly a unique prom style as it features a cross-over halter with a removable broach so you can style it YOUR way.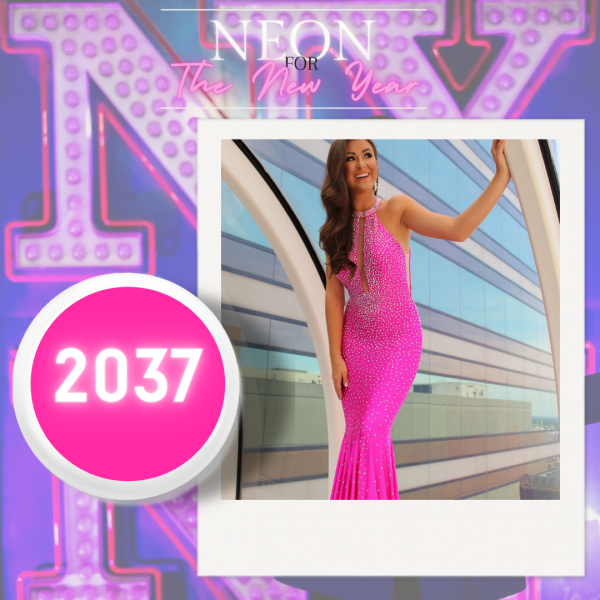 I am telling y'all, I knew that neon was youthful and sexy for years. This staple Johnathan Kayne style 2037 has been a best selling gown in my collection for multiple seasons! Truth is this gown remains one of our girls, and retailers, favorite dresses every year. This perfect prom and pageant cross-over is great for standing out, even with the limitation of school dress codes. The halter neck helps cover up to fit your school, or pageant, guidelines, and the fit and vibrancy make you feel beautiful. This sexy style is available in so many colors, including this bright fuchsia, electric blue, and NOW a bright and unique lime just in time for prom season.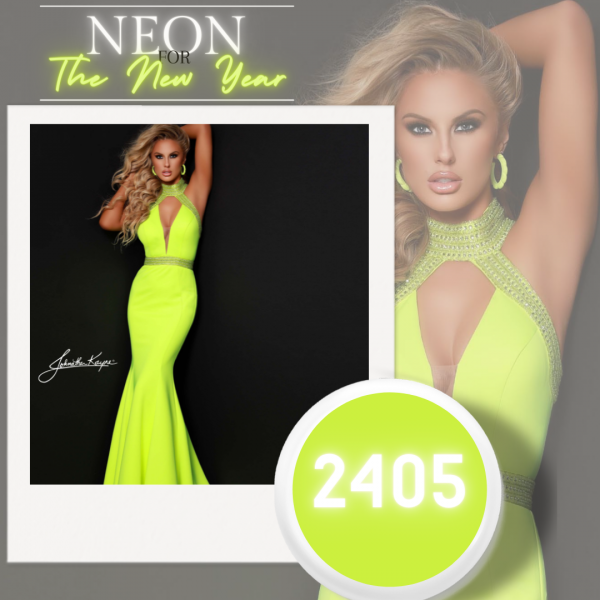 When I started brainstorming sexy neon, style 2405 is the first design and color to come to mind. This vibrant dress deserves to be on a billboard. Forget the neon sign, all you need this this stretch knit V-neck. This neon yellow colorway is even more stunning in person. You just have to give this dress a try-on while doing your prom shopping. I promise it'll be hard to find another dress as perfectly youthful, and unique.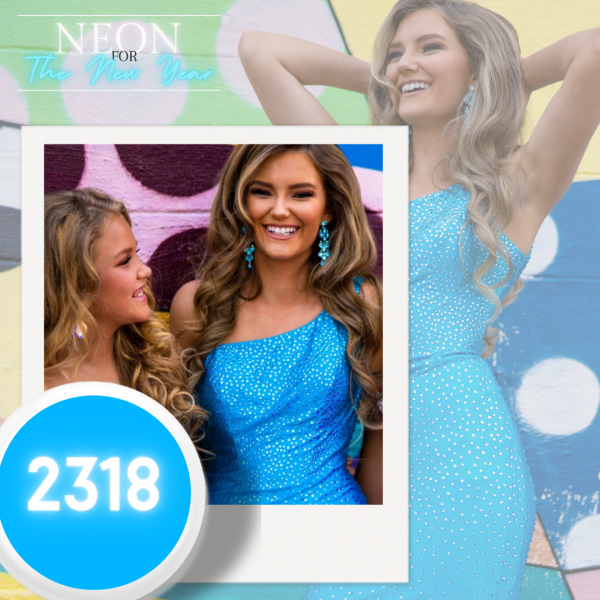 One shoulder styles have been selling like hot-cakes. Let me tell you that style 2318 will never disappoint. As seen on Katelyn Brown in Kiwi, this style is a knockout on any body type. We've been selling this style to prom girls from a size two to a twenty-two. There is no way you won't swoon over these bright beauties available in delicious colors like yellow, turquoise, kiwi, and hot coral. Shop this style soon before it's sold out for the season.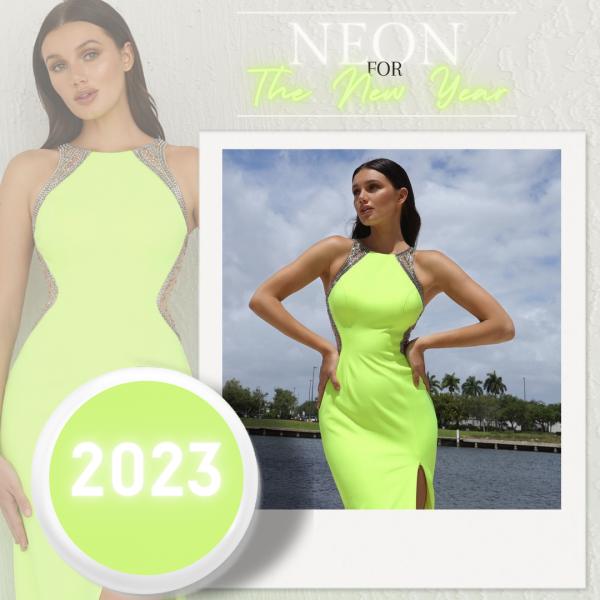 Of course we had to include another Joshua dress that has been killing the neon fashion game for a few seasons. This flattering dress accentuates all the right curves. There's no better way to show off your waist while wearing bold color like style 2023. The gun metal beads and details make this gown pretty, dare I say, badass. Not only will you look like a baddie in this at prom, but you'll be totally on the neon trend! As much as I love this gown in yellow, there's a dynamite hot coral that I couldn't recommend more.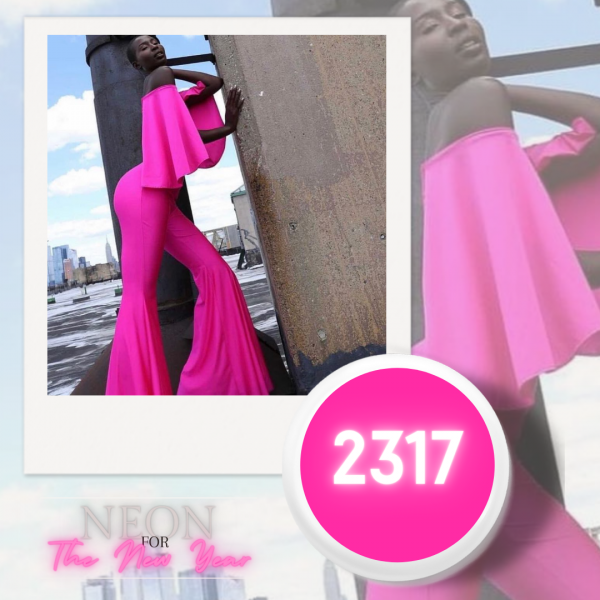 Pantsuit sets and pink is a match made in trending heaven. What could possibly rise to the top of the neon trend faster than a two-piece set in a stretchy, ultra comfortable fabric? That's why style 2317 is at the top of the style list for bangin' neon styles. These bell bottom pants are perfect for elongating the leg; and nothing is better than being able to comfortably bust a move when you're wearing a color as energetic as this fluorescent fuchsia. The little ones aren't excluded from this special style. Check out style C115 in the Sugar Kayne Line.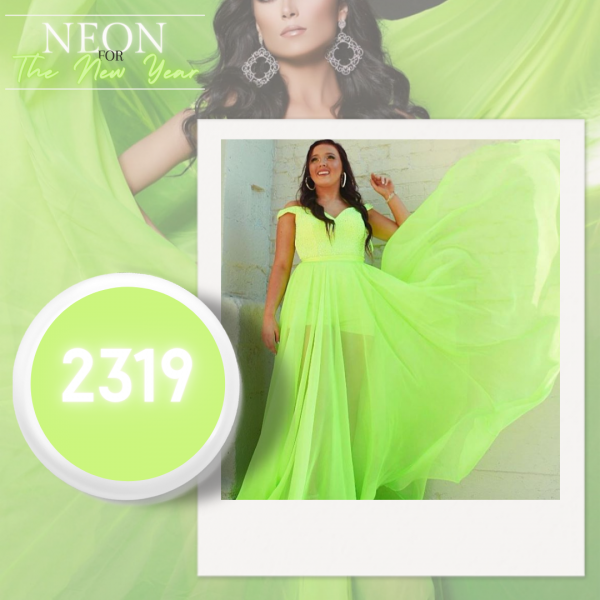 Let's be real, we're all #obsessed with this neon hot short. There is no wrong time to wear style 2319. I could style this romper for any occasion. Perfect for the pageant fun fashion, the non-traditional prom girl, or even for GNO. The sheer overskirt takes this fashion from flirty to fabulous, or vice versa. Perfect in two neon colors: hot coral and neon yellow.
Check out our Pinterest for Bright Color Prom Inspiration!