Lights, Camera, Fashion Show for St. Jude
Supporting St. Jude has been important to myself and the JK Team for years. My sweet friends at My Best Friend Jenna offer the best opportunity each year to raise money for this great cause, and help support young women in finding confidence and feeling beautiful! I am so blessed to have been a part of this event for the past few years, and to have seen these amazing young women radiate their confidence on and off the stage! Today I am reflecting on the magic of last night, and all the hard work that went into creating this beautiful event! Here's a peak at LCF 2022, and I hope this shows y'all that you NEED to be there to support next year!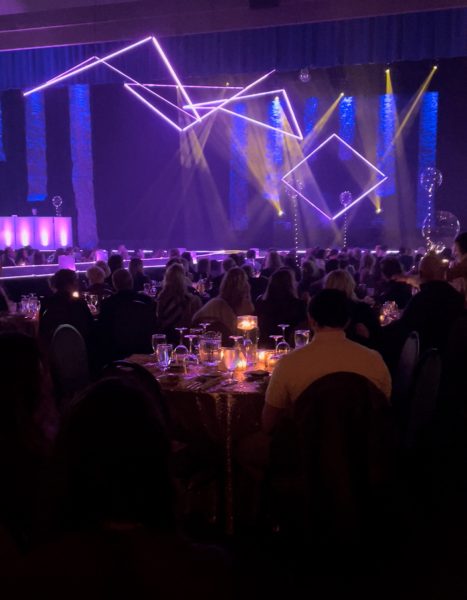 The LCF Fashion Show is hosted by My Best Friend Jenna at the Carl Perkins Civic Center. This space was the perfect space to welcome the sold out charity fashion show. That's right, these young women helped to make this a SOLD OUT event! How incredible is that? I was truly inspired by the young women involved in the show. The night began with live entertainment, and the energy of the girls backstage was unmatched! It was truly a blessing to see each of these girls buzzing to get on stage to share what they've done in the past year for St. Jude!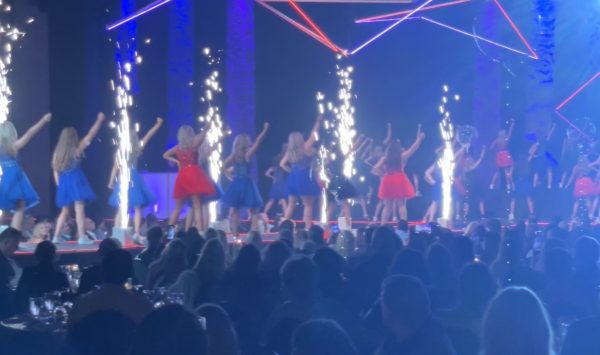 The event began with a spectacular show by the models. They had prepared an opening number dance and worked so hard to learn the steps, and the style! Let me tell y'all, they brought it with the confidence. The stage lit up for these bright, young, individuals as they prepared to make their introductions.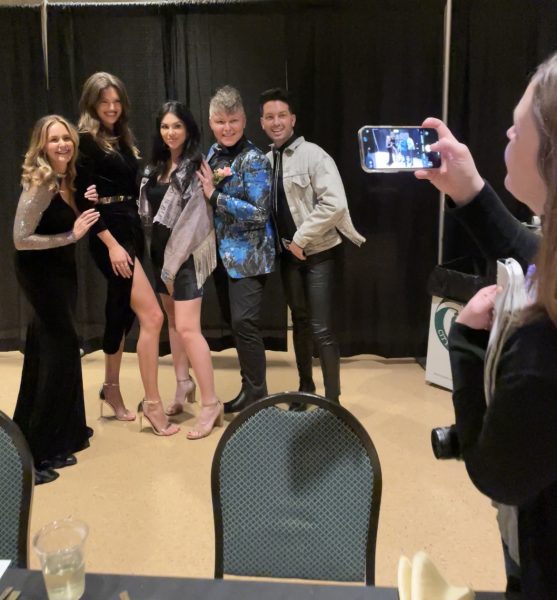 I had the honor co-emceeing this event! It was truly a pleasure to introduce the special guests and event hosts. Y'all know I love to get the chance to talk about beautiful women and beautiful dresses, so these events are always my favorites. Being on stage for such a great cause, and with a great community like the one built by My Best Friend Jenna is a highlight of my year.
This years panel of judges was packed with some of Nashville's Favorites! Models, chefs, authors, designers. These judges were STARS!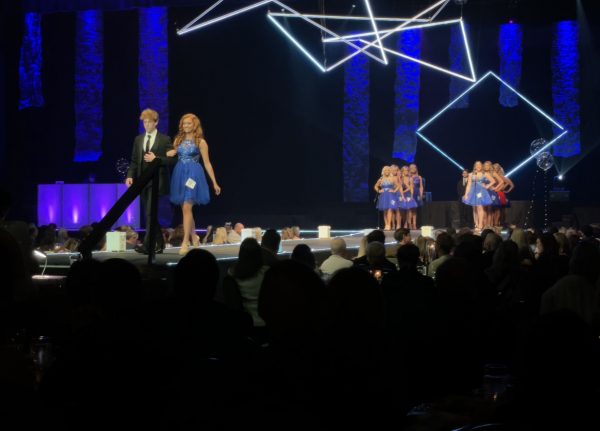 The show has begun and these beautiful ladies one by one introduced themselves to the panel of judges, and the audience. They all shared their inspiring goals and their favorite ways to raise money for St. Jude. Some of these lovely young ladies also shared their personal motivators, and their families connections to the St. Jude Hospital.
Each model was escorted down the runway, and headed off back stage to get ready for the fashion show! The girls were encouraged to share there personality, and their special differences, on the runway and in their introductions. The judges at this event are looking for confidence, personality, and eagerness to give back!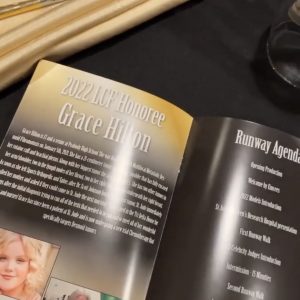 If you have been following our social media you might know about a special young lady who was being honored at last nights LCF event. Miss Grace is a Senior in High School here in Tennessee and a current patient at St. Jude.  Her story is one of thriving through difficulties, and continuing to be a positive force in the world. Grace was diagnosed with a rare cancer that has caused multiple tumors to form in her body. Grace's story was inspiring to me before I had the opportunity to meet her, but once I was blessed with that chance I knew she was special. Grace's positivity is unmatched, and her sweet and gentle soul is infectious! I am honored to have had the chance to meet this wonderful young woman, and I know she is going to continue to bring greatness into the world. Grace's name is truly matched with her graceful spirit.
Before this event my team and I wanted to do something special this year, we fundraised more than ever before selling signed posters, and collecting donations, but our special project was creating a custom prom dress for Miss Grace. With her favorite colors in mind, we customized our fan favorite prom style, to give her a special moment that she truly deserved.
Creating this gown for Grace was absolutely a memory that will last me a lifetime! In our first and only fitting Grace spoke about wanting to be involved in the LCF show, but that her cancer had prevented her from being able to audition. When My Best Friend Jenna reached out about highlighting her as an honoree she was overjoyed by the opportunity to get dressed up, and to have the chance to feel beautiful. I am humbled to have been able to create a gown that gave Grace the confidence to let her beautiful self shine!
Grace's runway walk blew me away. Her emotional reaction to how she felt; getting to see her family, and best friend, supporting her in the crowd was so special. Grace is so truly kind that she felt she could not enjoy this night without sharing it with her best friend and fellow St. Jude patient. Her passion in sharing the confident feeling and beautiful moment made me love this young woman even more. My team and I will forever be grateful to have taken a part in Grace's night.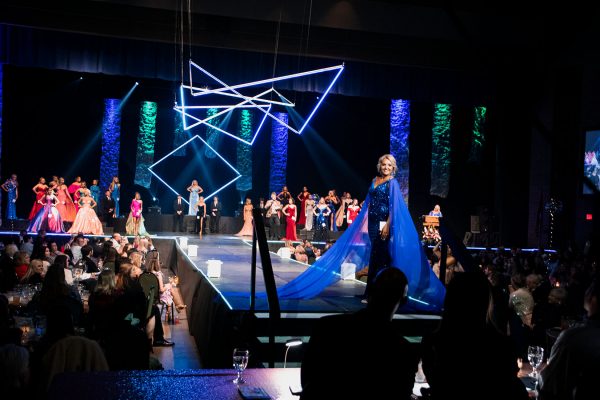 The night continued to be special as the girls walked the runway and showcased their own style and Confidence.
Each model had the opportunity to work with me to select a runway look that was 100% them! Helping these girls show their style was such a joy, and it all pays off to see them work it on the runway. From customization to brand new styles and colors, the girls selections last night were on FIRE!
I must say the competition on stage was tight, and the judges had to make some difficult calls to select the top 12 models for the night!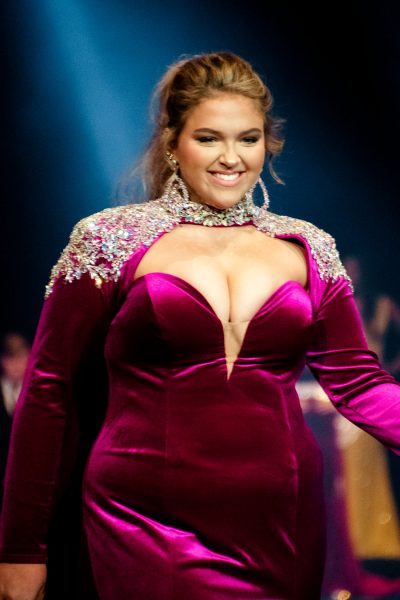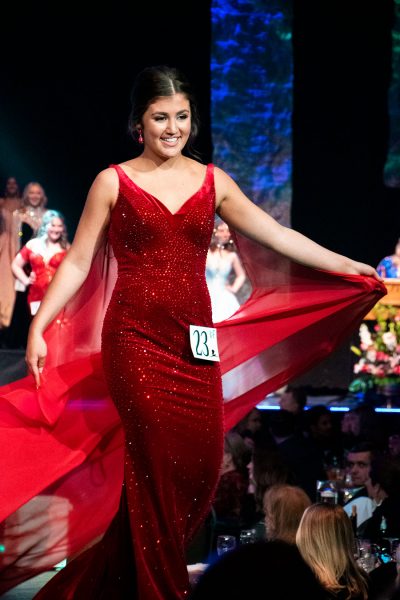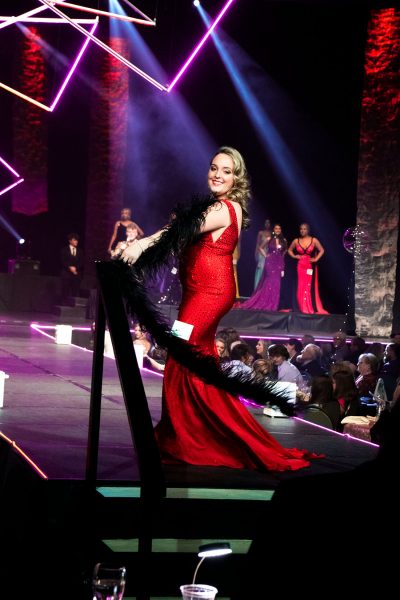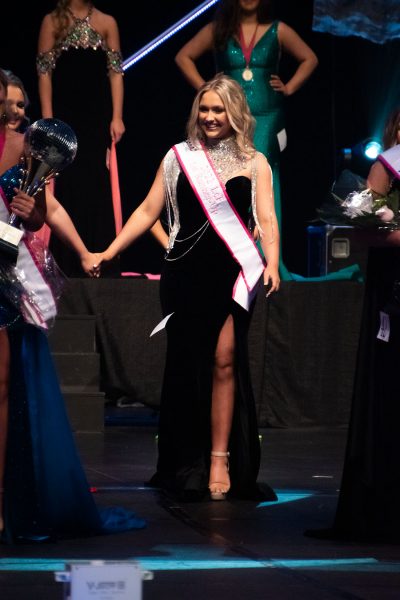 These girls brought the sass, style, and stunning personalities. Each one having spent the last year planning special fundraisers, and accepting donations from friends and family. Every girl who walked the runway had 100 reasons to be so proud of themselves and their fellow models.
The strong character of these young woman was showcased by their supportive nature. All of these participants we're there to support each other, and the positivity they held towards the winners was inspiring for a group of so many young woman. I see bright futures ahead for each and every participant of this great event.
When the judges took their moment to deliberate, and narrow from the top 12 to the final winners, the backstage crew was hustling to count last minute donations to determine the crowd favorite. Waiting for results was so exciting as each girl deserved congratulations!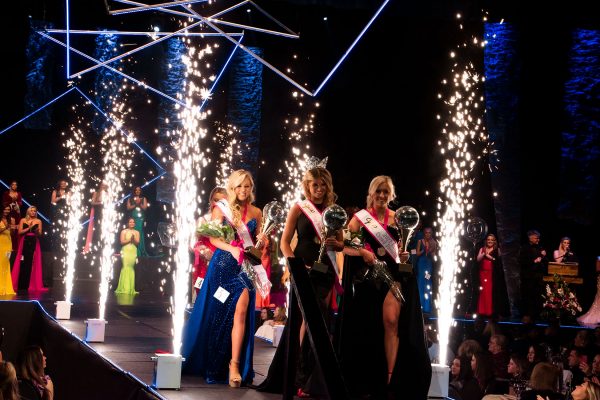 After the winners received their congratulations they were welcomed to walk down the runway in an epic celebration! I want to personally say my congratulations to last nights winners, and to all the participants.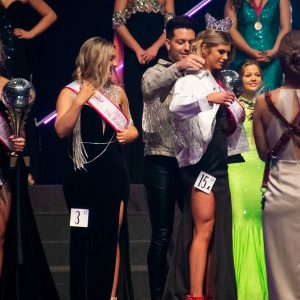 To wrap up the show Daniel Diamond, who was a judge for the evening, presented the nights Top Model with a new Daniel X Diamond jacket so she could be in style! Complete in JK and Daniel X Diamond the winner was joined on stage by all participants and families for pictures.
To end the night with family and friends on stage was the perfect way to finish off this positive, community building event. My Best Friend Jenna does an absolutely incredible job bringing this event to life, and she has managed to grow this event into something impactful and incredible. Thank you to you and your family for allowing me to join you, and for sharing your passion for St. Jude with me, and with everyone! Congratulations to all participants for raising over $200,000 for St. Jude during this years efforts! I can't wait to see what you can accomplish next year!
For more information about the LCF Fashion Show, and for how you can get involved visit My Best Friend Jenna's Website and Follow them on social media for updates throughout the year!
p.s. A special thanks to Grace for allowing me to ask her about her story, giving her trust in me to create a one-of-a-kind custom, and for being open about her experiences. I wish all the best to you, and I look forward to watching you conquer the future.