Total Divas LOVE Total Glam!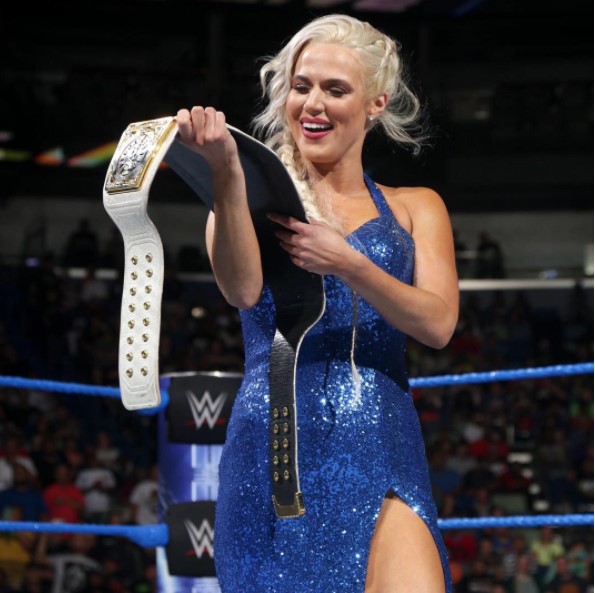 Total Divas is a reality TV series on E! that follows the life of WWE superstars, like our friend CJ Perry. CJ, a.k.a Lana has teamed with Johnathan Kayne to provide her with one of our most beloved styles, the 461. The full sequin gown is just the right kind of sparkle for the ring and the red carpet. Lana asked Kayne to customize her ensemble with a halter strap and high slit.
WWE Superstar Lana is a professional wrestler, dancer, actor, and model. She launched her career in the movie Pitch Perfect as a singer. She also made a name for herself dancing back up for superstars like Nelly, Pink, Usher, and Akon. Since she signed with WWE in 2013, the superstar's popularity has skyrocketed. Click here to join her 2.4 million followers on Instagram and be sure to watch her on Total Divas on E!.